Genius Edge is a lightweight, cost-effective rainscreen facade system available in both 2mm and 3mm thickness.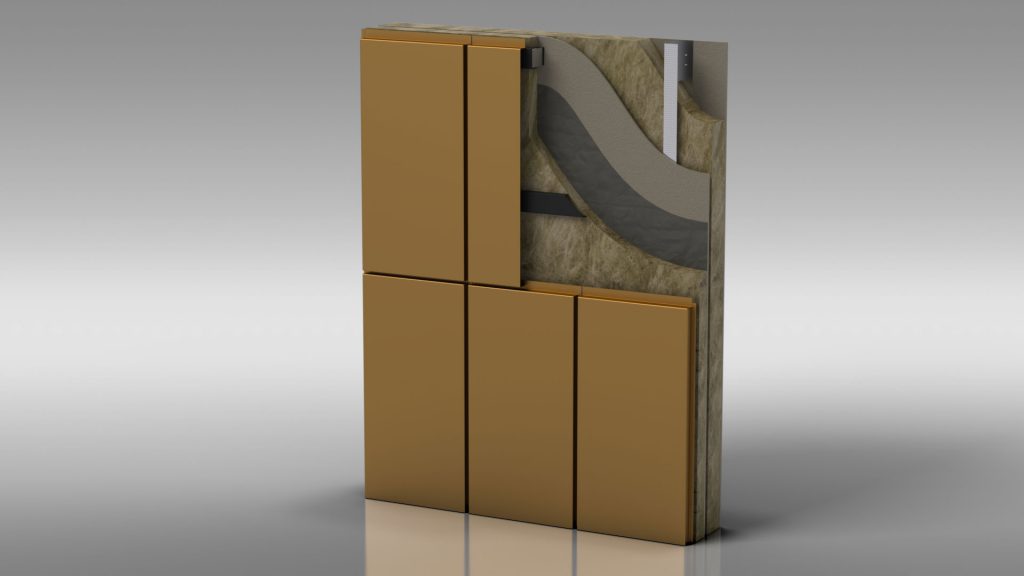 EDGE
Genius Edge is a lightweight, cost-effective rainscreen facade system available in both 2mm and 3mm thickness.
The Genius Edge system utilises an overlapping fixing method which conceals fixings within the recess of the panel joint. The system can be installed both horizontally and vertically.
The Genius Edge system is a folded aluminium product.
Genius Edge has a vast and varied colour palate as it's available in all Genius finishes – PPC, Anodised or Pre-coat.
DESIGN & INSTALLATION
The Genius Edge system has a rapid turn around from design to installation. The panels are designed and manufactured in house with our dedicated teams catering to the clients needs.
Our design teams work on state of the art systems to efficiently produce quick results with precision accuracy all while following the clients specification as well as suggestions on improvements where possible.
Our systems have a unique installation method to minimise the time it takes to install the panels which boasts a 25% improvement of installation time compared to other traditional methods.
This in turn provides our client the edge over competitors as the project will adhere to shorter programmes and reduced labour costs. Overall the facade will be completed in a shorter time frame and reduce any disturbances to surrounding areas.
MAINTENANCE
The Genius Edge system has been formulated to provide a low maintenance design which reduces long term maintenance costs to a minimum.
To ensure that the maximum lifespan is achieved, we would advise an annual* maintenance checkup to ensure there are no damaged panels and that seals, fixings and flashings are still in place securely.
In the event that there are damaged panels, our team are able to make replacements without affecting the structural integrity of the project.
Project specific O&M manual must be adhered to.
* In areas where there are higher pollution levels or coastal areas, we recommend additional maintenance checks to be carried out.
SUSTAINABILITY & ENVIRONMENTAL IMPACT
At Genius Facades, we strive to reduce our carbon foot print as much as possible. We are constantly developing by sourcing new material suppliers, utilising innovative ways to design and manufacture not only better systems and processes; by embracing new technology.