THE CHRISTIE HOSPITAL - 3mm prime case study
After a green light for funding from the NHS, The Christie hospital teamed up with Central Manchester University Hospitals NHS Foundation Trust and Salford Royal NHS Foundation Trust to build a pioneering cancer treatment centre in Manchester.
The 133,000 square foot centre houses one of only two proton beam treatment centres in the UK. The project faced many structural challenges due to the complexity of the technological requirements of handling hazardous material. This ensured that Arup and HKS Architects were closely engaged throughout the design and build.
3mm Genius Prime was an ideal fit for this project as it is a robust non-combustible system that can be installed quickly and efficiently whilst adhering to the projects tightly administered budget.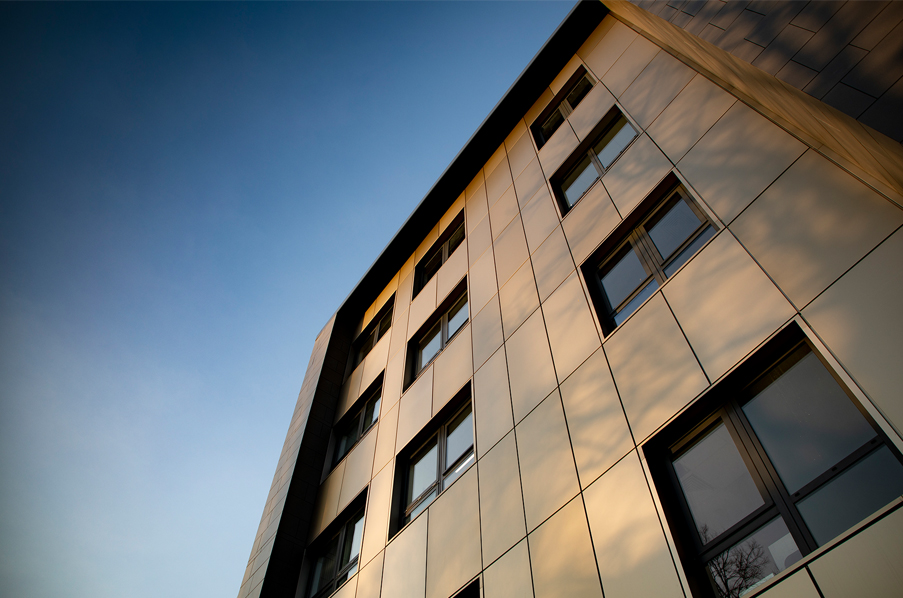 One of the main aims was to create a facility that would be as supportive and empowering as possible. Focusing on patient experience the interior creates a warm and inviting space that reduces fear and anxiety.
With the use of glazed waiting areas and courtyards that integrate vegetation and light.
This ethos and careful design has been reflected in the building envelope also.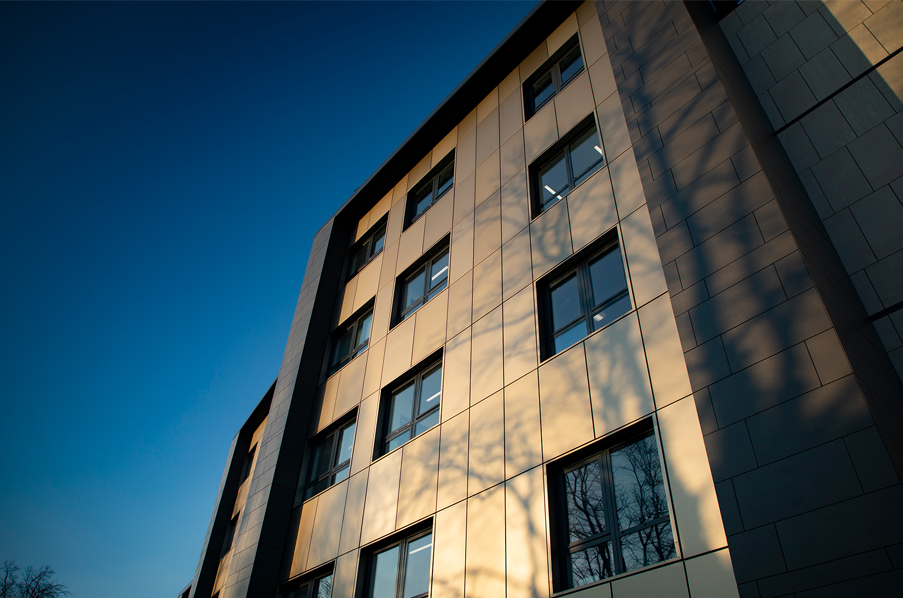 The exterior as a whole is intentionally muted and ordered, using a Champagne anodised Genius Prime system to elegantly separate the darker cladding of adjacent buildings.