STAPLETON HOUSE - GENIUS SECRET CASE STUDY
A large £40m student residence scheme developed
by Unite Group and London Metropolitan University, Stapleton House contains 862 study bedrooms over nine stories. It was designed not only to house students but also to regenerate the local area through the provision
of community space and commercial units for local businesses on the ground floor.
When work first began on Stapleton House it was clear the project would not be without its challenges. The unique design of the building envelope saw the first application of Genius Secret vertically installed. The designers at Genius worked closely with the main contractor and installers to ensure the desired appearance was achieved and the system was installed eficiently and to the highest of standards.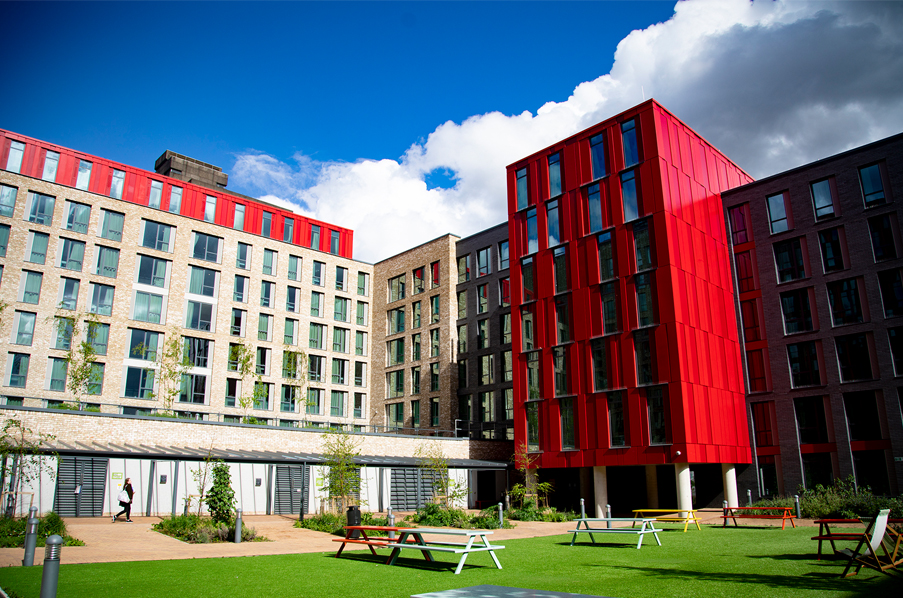 The final result was a striking and contemporary exterior aesthetic delivered with an A1 certified non combustible facade solution, exactly as intended.