THE EMPORIUM - 3mm GENIUS PRIME CASE STUDY
The Emporium project had a very challenging start to
life, after 15 long years Birmingham City Council finally granted planning and listed building consent to a scheme to redevelop the site and save the listed buildings between Bartholomew Row and Fox Street.
The 15 year delay was largely due to the limited building footprint available and costly cross-subsidation required to properly renovate the listed buildings.
The solution in the end was to increase the building footprint by including a small section of adjoining park.
This gave the building an unusual angle which designers latterly developed into a striking building form.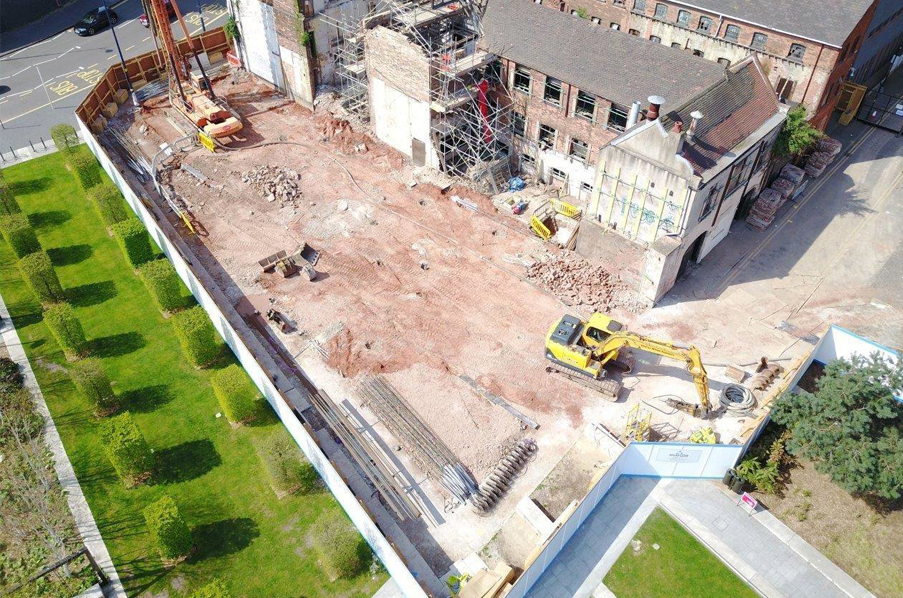 The Emporium site was to be consisted of a 3 storey building attached to a 15 storey tower. The Tower was to accommodate 175 students in individual rooms and communal areas.
The development of The Emporium was always going to be closely scrutinised due to its staggered planning process and given its hight, would be a signi cant part of the areas skyline. It was crucial that the building envelope had a contemporary and harmonious appearance.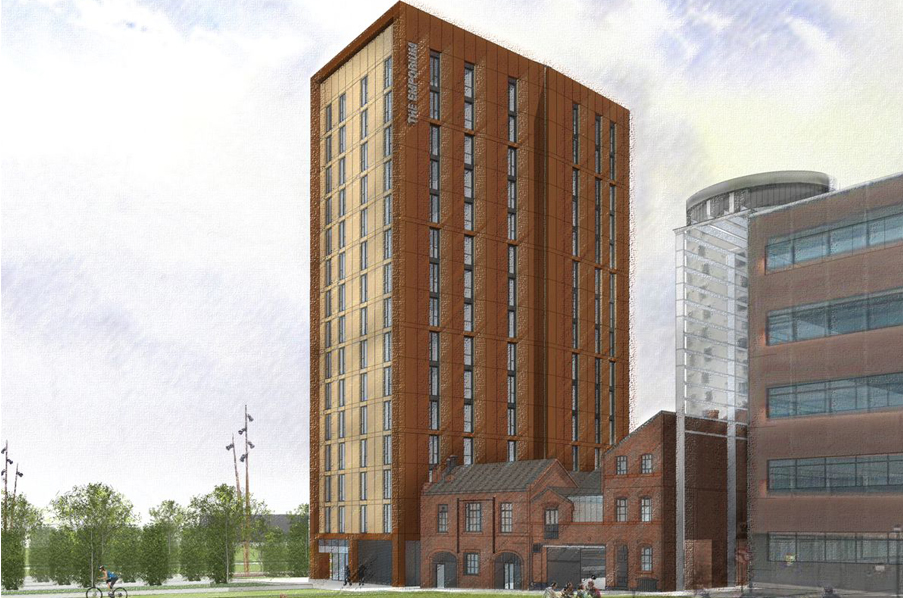 After careful consideration 3mm Genius Prime was used. Not only did this option provide a versatile A1 non combustible facade solution but also allowed the architect to incorporate large format panels of differing sizes giving a unique and modern external finish.
A copper/red colour was implemented to contrast the park and compliment the surrounding buildings. This also picks up references from the Corten steel artworks currently nearby in Eastside Park. A contrasting colour with a frame has been used on the building sides to create further impact, adding detail to the elevations.