MARSH FARM ESTATE - A CASE STUDY ON FIRE SAFETY
Product safety and general testing of our systems is at the heart of the service we provide at Genius Facades.
When work first began on the Luton project, it was a priority that residents were adequately reassured that the planned renovation to their homes would improve the aesthetics, durability and sustainability of the building envelope without sacrificing/compromising their safety in any way.
To achieve this Genius Facades worked alongside Bedfordshire Fire and Rescue services to demonstrate the proposed system's durability, capabilities and fire performance.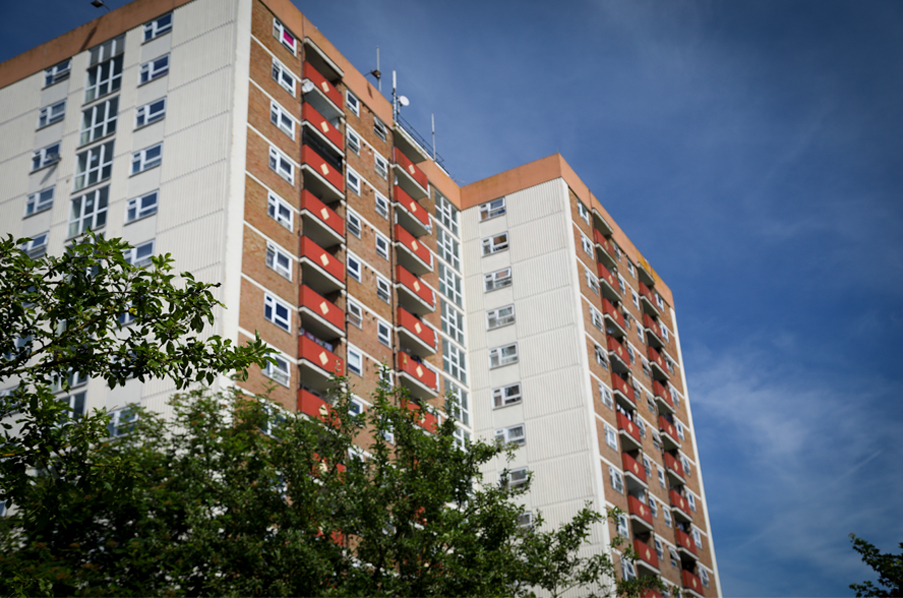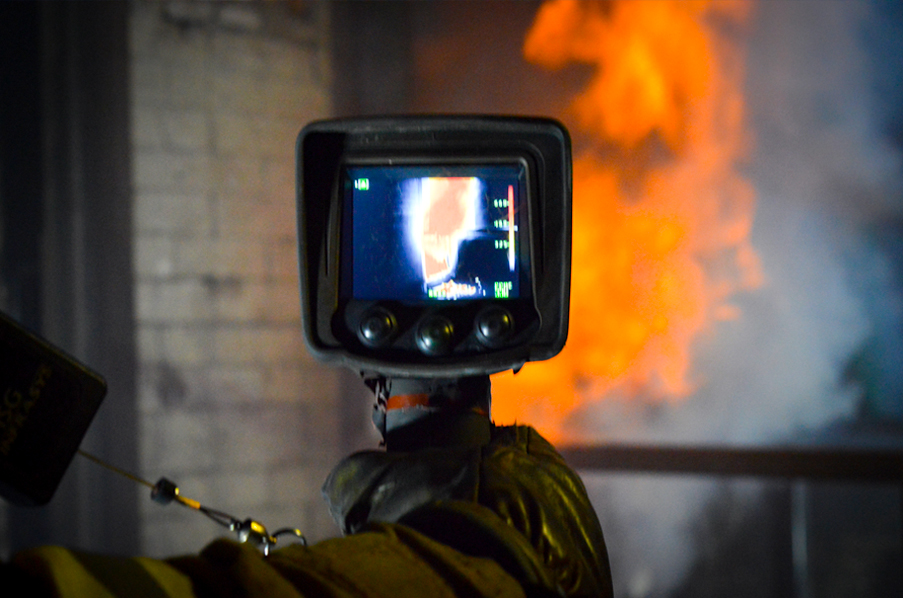 The aim of this demonstration was to replicate the conditions of an apartment fire and see how the system would perform in a real-life scenario.
The specified 3mm aluminium Genius Prime system was constructed above an opening which simulated a window with back draft, inside the space was 5kw of fuel.

Bedfordshire Fire and Rescue service suggested that in the average case of an apartment fire this figure would closer to 3kw.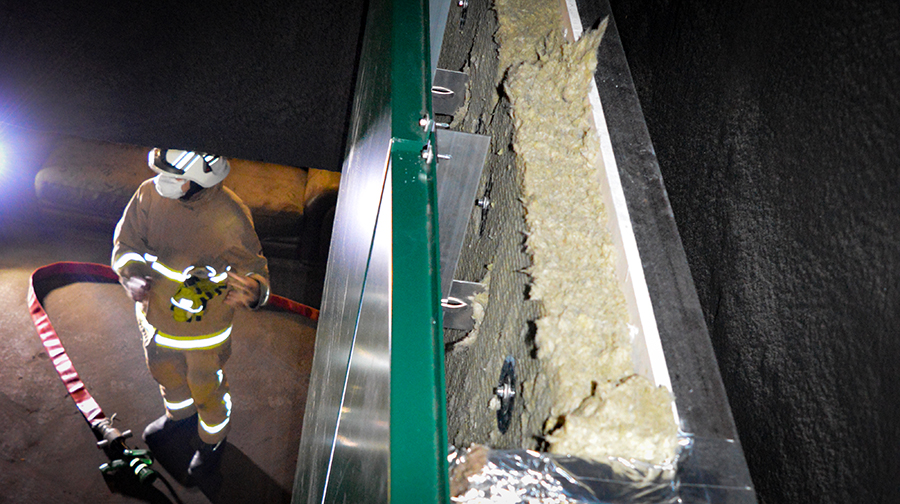 After igniting the blaze and allowing the fire to rage for 24 mins, the fire fighters in attendance on the day of the demonstration including John Foolkes, Group Commander of Bedfordshire Fire & Rescue were very impressed.
By the end of the demonstration with limited damage to the underside of just one panel it is clear to see that the simulation was a success.

Had this been a real-life scenario, the fire would have been contained and only one panel would need to be replaced.

As Lorraine Moore, Fire Safety Manager for Bedfordshire Fire & Rescue Service revealed to the BBC in an interview, the Façade did not contribute to the spread of flame.