FISH ISLAND - 3mm prime case study
Situated south of Hackney Wick, right beside Queen Elizabeth Olympic Park is the new colourful and vibrant Fish Island Village.
An innovative collaboration project from Peabody and Hill will see six-acres of disused warehouses replaced by stunning 1, 2 and 3 bedroom apartments, studios & commercial space.
Unlocking a previously lost stretch of canalside and breathing fresh air into a prime location the project will create a vibrant cultural and residential quarter in east London.
A landmark feature of this development is Lyndon Goode's designed Lanterna.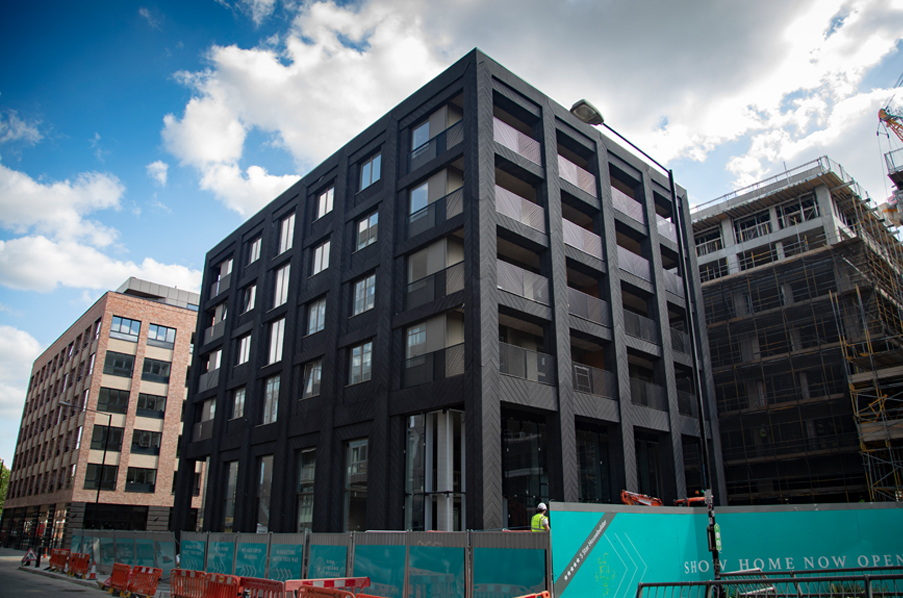 A freestanding block of 16 apartments and a ground floor café-bar-restaurant overlooking the central square.
The focal point when crossing the water into Fish Island, Lanterna's impactful design was inspired by the area's history of oil and tar processing, printing and manufacturing.
The doors and window frames are clad using the 3mm Genius Prime system.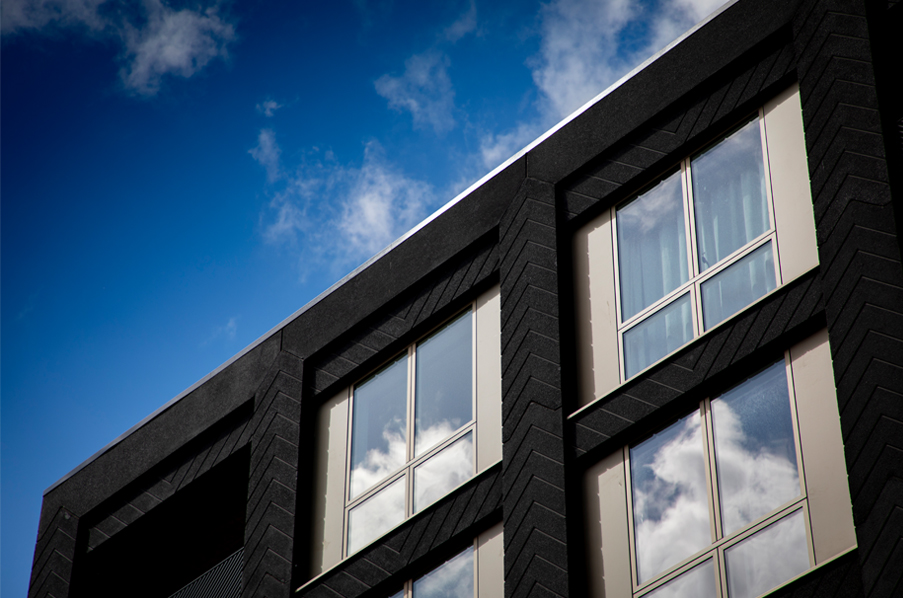 Offering a striking, cost efficient and non-combustible facade solution, the anodised aluminium also boldly contrasts with the dark patterned precast concrete façade.
An element that director David Lyndon of Lyndon Goode Architects believes helps set this building apart from the rest.
A Unique addition to an excellent rejuvenation project embedded in London's creative heartland.