VICKERS HOUSE - genius flat case study
A ten story residential development from Estuary Housing association, Vickers House offers 93 apartments and underground parking from its prominent position in Romford town centre.
A great example of the versatility of Genius Flat, the dynamic and impactful design of Vickers House is highlighted by modular sections of rainscreen aluminium extruding from the traditional brick facade.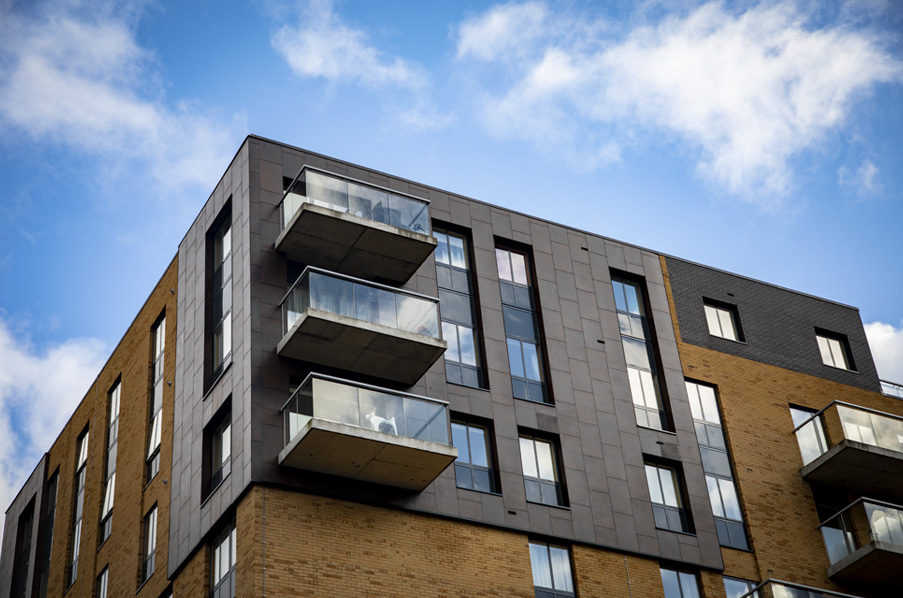 The corten inspired PPC finish and colour matched fixings contrast well with the exterior brick giving the building envelop a modern and industrial look.
The 3mm Genius Flat system was an ideal choice as it's a durable, cost-effective, non-combustible facade using an uncomplicated face-fixed installation method allowing for time saving across the project due to rapid installation.